Series Catalogue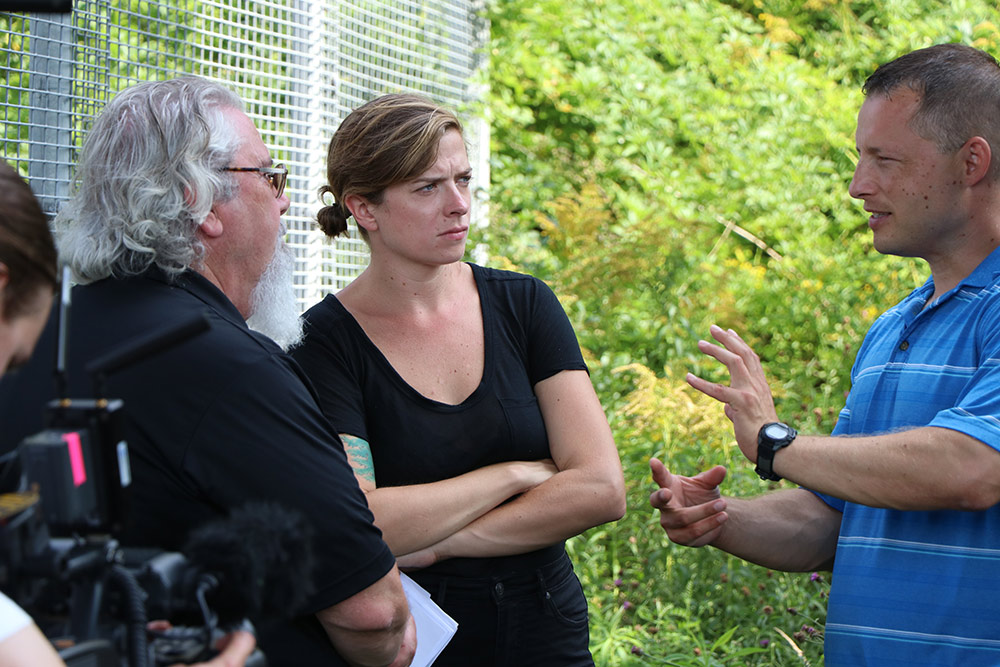 WHAT HAPPENED TO HOLLY BARTLETT is a true crime docu-series that investigates the death of Holly Bartlett, a 31-year old Dalhousie University graduate student who was visually impaired. Holly was found unconscious under the McKay Bridge in Halifax, Nova Scotia, early one morning in March of 2010, and died in hospital the next day from her injuries. While local authorities determined her death was accidental, stating that she simply became disoriented and fell, there remains several unanswered questions, compelling evidence, and more than one theory about how Holly may have died.
Directed by

Sonya Jampolsky
6 x 30 minutes
Premiered on
AMI-TV – Spring 2019
TO CATCH A KILLER is an episodic true crime documentary series following Detective Mike Arntfield and a team of civilian investigators as they re-open and work to solve horrific cold cases crimes in the Toronto, Ontario area. Focused on a single case per hour episode, Arntfield will guide a team of five civilians as they go out in the field, seek new leads and exploit modern technology to find evidence that can help the original investigating police force close the case. Working closely with the team are the family and/or friends of the victim; individuals who think more must be done to find justice for their loved one. The result will be a surprising, emotional and ultimately uplifting look at how far strangers will go to help ease a person's pain.
Directed by

Trevor Grant
8 x 1 hours HD
Premiered on
OWN – Winter 2014
FAMILY RENOVATION Each season of Family Renovation is a season-long docu-soap featuring a family that's decided to live in their house while undergoing a massive renovation. In Season 1, Marie-France convinces her husband and FIVE children to sell their large comfortable home to live in a small one and a half story house as it undergoes a massive renovation.
SEASON 1
13 x 30 minutes
Premiered on
HGTV Canada
Aired on DIY USA
Directed by
Jessica Wright & Dugald McLaren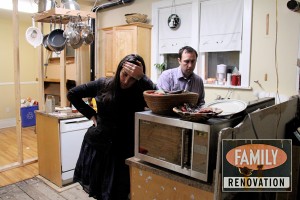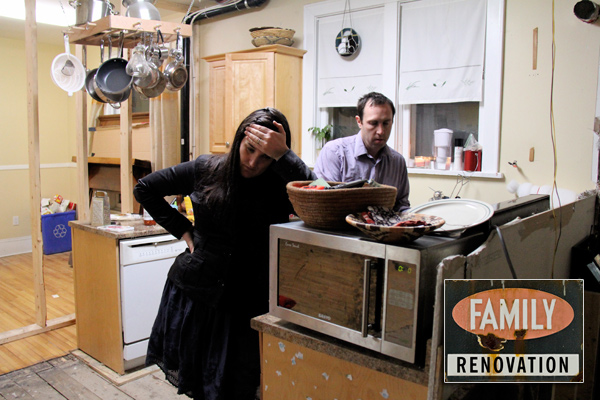 In FAMILY RENOVATION Season 2, Adam, Emily and their two young daughters undertake an ambitious renovation to give them their dream home, that ultimately has them wondering if they made the right decision. The renovations are extreme, and the results are surprising!
SEASON 2
10 x 30 minutes
Premiered on
DIY USA and HGTV Canada
Directed by
Dugald McLaren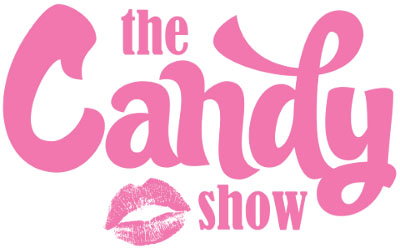 THE CANDY SHOW
is a half hour of audacity, insight and sheer pleasure as Candy Palmater, a recovering lawyer, interviews the characters who have inspired her most in life. From musicians to visual artists to aboriginal leaders, Candy and her guests will have viewers laughing, contemplating and wishing to be a part of Candy Palmater's vibrant East Coast community. Join Candy as she celebrates, motivates and hallucinates in The Candy Show.
Visit the official The Candy Show website  www.thecandyshowtv.com
Directed by
Trevor Grant
46 x 30 minutes HD
Premiered on
APTN Canada
For more info visit www.thecandyshowtv.com

SHADOW HUNTER is a 13 part half-hour television series that delves into the fascinating world of the paranormal through the eyes of charismatic parapsychologist Dr. Darryll Walsh. In each episode Walsh takes the viewer on a journey to explore the history, scientific and cultural relevance of a variety of paranormal phenomena. A dedicated truth seeker, armed with a healthy skepticism and a good sense of humour, Walsh gets to the bottom of everything from vampires and fairies to poltergeists and phantom ships.
Directed by
Donna Davies
Co-produced with Sorcery Films
13 x 30 minutes SD
Premiered on
SPACE
MECHANICAL CHICKS Rev up those engines, and get ready to get dirty. Join our all female cast for a half hour of how-to. Tune in for the basics on do-it-yourself engine repairs – small and large; mini van to riding lawn mower; boat to plane; go-carts to snowmobiles. Learn first hand from our crew how to soup up your ride, with ground effects, mag wheels, and a slamming sound system.
Directed by
Joshua Hannigan
26 x 30 minutes SD
Premiered on
MEN TV
RESOURCEFUL RENOVATOR is an informational series and is premised on the trend of renovating and reusing building materials that are destined for the dump. This series is an inspirational show as opposed to a how-to show. The series shows how an object such as an old, discarded porcelain sink can be cleaned up and installed resulting in a handsome addition to any home at a fraction of the cost of a new sink. The series is visually attractive as it examines interesting ways of renovating while visiting issues of reuse and recycle as a theme. The series empowers the viewer with many renovating options.
Directed by
Michael MacDonald
65 x 30 minutes SD
Premiered on
LIFE Network